With great taste comes great rewards.
So you've reached your 450 DinnerDosh points and it's time to claim your 15% discount as a member of our Dinnerbox Loyalty programme. Redeeming your points happens with 3 easy steps. Please note that DinnerDosh cannot be redeemed in conjunction with other discounts.

Select the "REWARDS" button in the bottom left and, if you have not already, Sign In to your account.

Select the "REDEEM DINNERDOSH" button.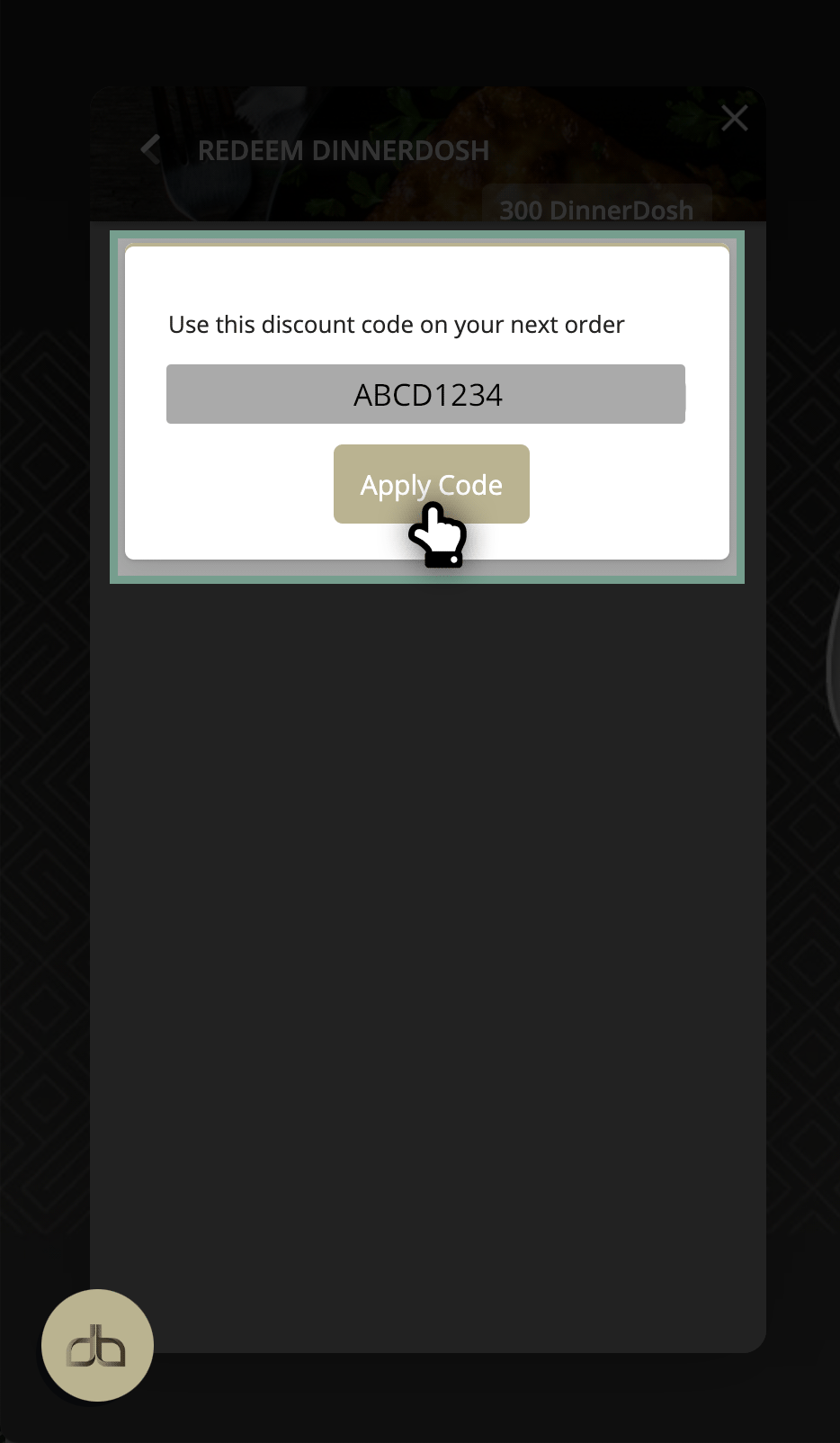 Lastly, simply select the "APPLY CODE" button and you are done.