The numerous benefits of heating nutricious pre-cooked frozen meals in an air fryer.
As someone who is busy with a family, career or both, you don't always have the time to cook a nutritious meal from scratch every night. But you still want to feed your crew healthy food that they'll enjoy. That's where heating your Dinnerbox meals with an air fryer comes in.
Our Dinnerbox frozen meals are a quick and conveniently heated in an air fryer. Air fryers have become increasingly popular in recent years as a healthier alternative to deep frying. While deep frying food can lead to it being high in fat and calories, air frying uses hot air to cook food.
How does an air fryer work?
An air fryer is a small kitchen appliance that cooks by circulating hot air around food. The hot air causes the food to cook quickly and evenly, so you can get perfect results every time. Air fryers are great for cooking all kinds of foods, from chicken to vegetables to desserts. If you're thinking about buying an air fryer, or just want to learn more about them, read on!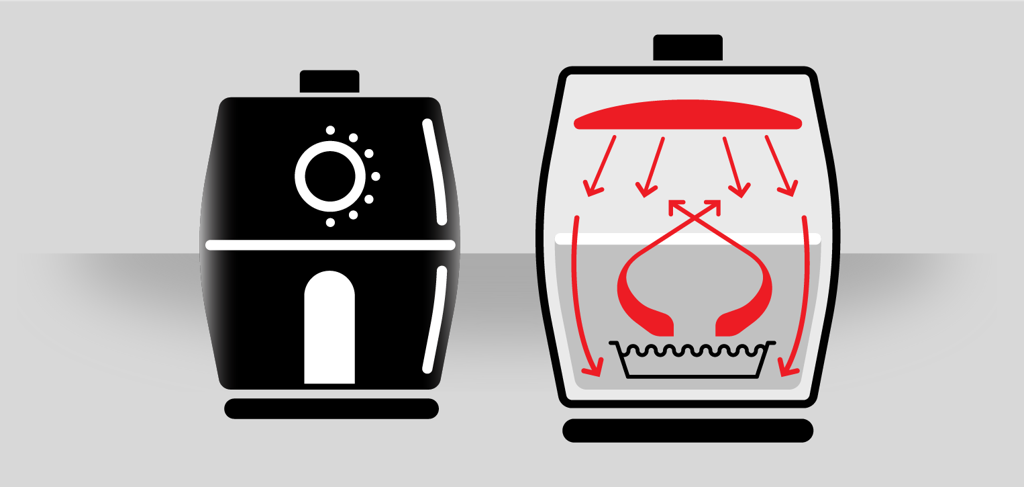 The numerous benefits of heating nutritious pre-cooked frozen meals in an air fryer.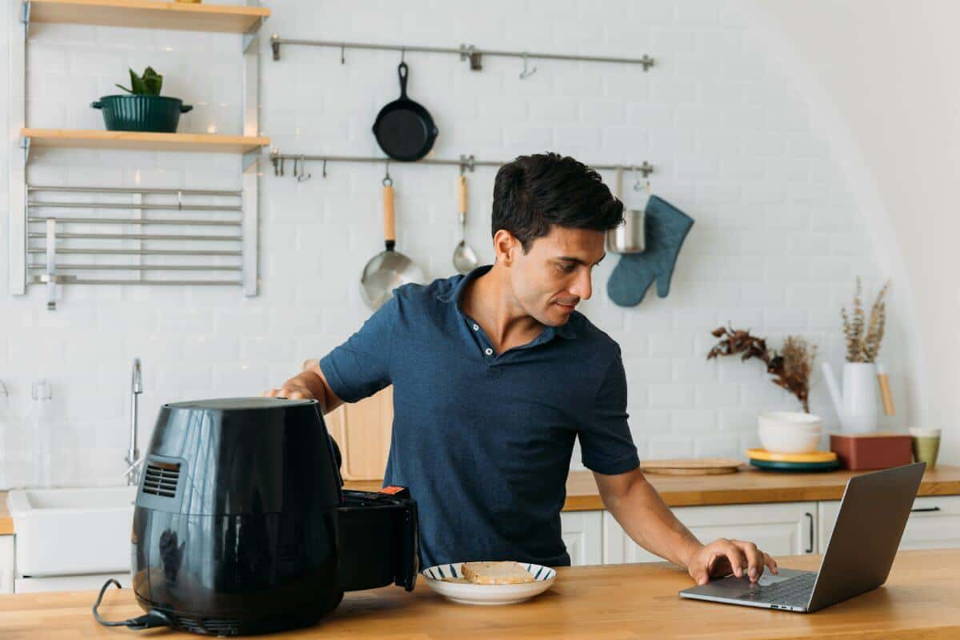 "By most measures, air frying is healthier than frying in oil. It cuts calories by 70% to 80% and has a lot less fat. This cooking method might also cut down on some of the other harmful effects of oil frying."
The benefits of using an air fryer to heat foil-container (only) meals in an air fryer are numerous. Convenient, quick and it has the benefit of not using oils and butters to cook.

Healthier frying: With air fryers, you can enjoy your favourite fried foods without worrying about the unhealthy consequences. Air fryers use no oil, so you can prepare food that's crispy and delicious without all of the unhealthy fats.
Easy clean-up: One of the biggest benefits of using an air fryer is how easy it is to clean up. All of the parts are dishwasher safe, so there's hardly any work required on your end.
Versatile cooking: Air fryers are incredibly versatile appliances. Not only do they allow you to fry food quickly and easily, but they also let you roast, bake, grill, and even dehydrate food.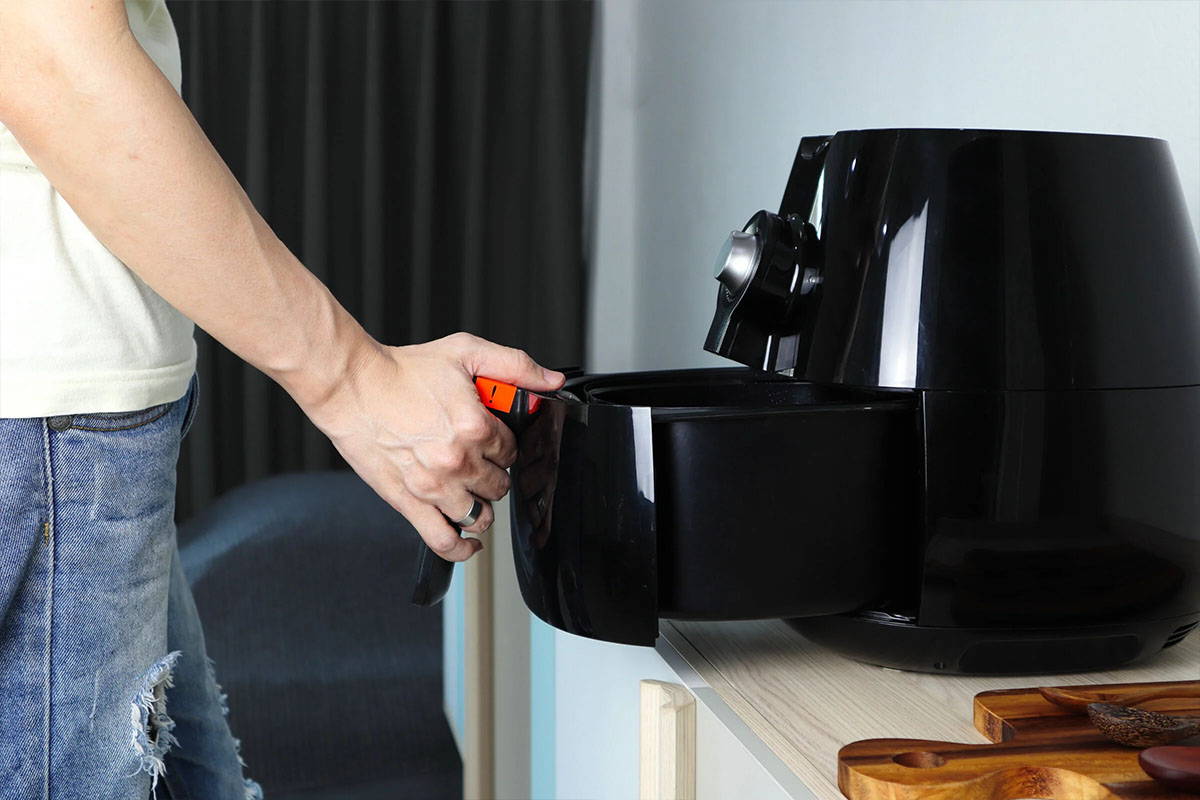 How long does an air fryer take to heat my Dinnerbox meals?
From thawed, heat your 500g Dinnerbox meal for approximately 10 minutes. With 250g Kids meals, heat for approximately 5 minutes.
From frozen, heat your 500g Dinnerbox meal for between 20-30 minutes. You can heat your Dinnerbox Kids meals for roughly half of that time.
In conclusion, we see great results in heating our meals with an air fryer. Remember that an air fryer is only as healthy as the meals you heat. Nutritious food cooked in the right way is the best answer.